FAQ
》》The reasons why you choose us?
1.Stable production capacity and quality,relatively reasonable price among the peers.
2.Strong research and development ability,always design new products for our customers.
3.Many different kinds for your choice and fast delivery.
4.LED products have 1-5 years warranty and passed Emark,EMC,ISO9001,CE,RoHS certifications.
5.OEM or ODM service are availible,sound after-sales service system.


》》Products:
1.I can't find my interested products on your website,do you carry it?

It is definitely possible! Because we will not put it on the site for some special products or new products,somtimes,we may have enough time to do this job.so please ask our salesman if you need some products which can not find in our website.

2.Are all of your items in stock?
Usually, we will stock some products in our warehouse,especially for our hot products or bestseller.please check it with our salesman directly for the details when you placing the order and ask them to check for you.

3.Does the car LED bulb with canbus function can be used in every kind of cars?
Absolutely not,car LED bulb which have canbus function can be used in most of the cars for the same socket and Voltage,but can not be used in every car.because the LED bulb is not the original light of most cars and the working environment is different in different country and dofferent place.


4.Which Color LEDs should I use?

For best results the LED color should be the same as the lens color or if bulb is behind a clear lens, use the appropri-ate color for turning and brake light functions. As an example: a red lens will filter out all but the red portion of the light,
so if the light is all red, none or very little light will be blocked by the lens. The light from a white LED contains very little
light in the red portion of the visible spectrum so most of the light would be filtered out by a red lens.


5.Turning signals issues with LED bulbs:
LED brake/tail lamps will not flash with thermal flasher units due to their extremely low current draw. And with stock fla-
sher units, the turning signals may flash faster than normal(Hyper-Flash) or trigger bulbout indicator on dash. Some ve-
hicles will also disable the cruise control system if a brake light bulb isbeing indicated as bad. These installations will re-quire an electronic flasher unit, available in our car bulb shopping category (for some vehicles) or at your auto parts
store. Flashers designed to word with LED bulbs will often read "LED compatible". HEAVY DUTY flashers may also work
with LED bulbs.
We offer some LED Flashers but we do not know which one ( If any) will fit your vehicle. You will have to compare the
pin-out of your flasher with pinouts of the flashers we offer, to see if we have a match, BEFORE you order one.Sorry but
we do not have flasher application list or the expertise to tell you which of our flashers will fit your vehicle.
Another fix is the installation of Load Resistors which are wired across (in parallel with )the turning signal bulbs to simu-
late the load of a standard filament bulb.We also have these available in our car bulb shopping category.

6.Brightness of LED Car Bulbs:
Standard LED bulbs are generally not as bright as standard incandescent bulbs, they have many advantages over fila-
ment bulbs (longer life, faster on/off times, lower power consumption, more vivid colors) but brightness is not one of
them. They are generally not as bright but some of them with larger numbers of LEDs, will appear brighter than filam-ent bulbs. As an exception, our High Power LED car bulbs are as bright or brighter than most standard filament car
bulbs. The light is distributed differently so they can appear brighter in some applications and not as bright in others, it
depends on the size and shape of the bulb housing and reflector.

7.What is the difference between warm white and cool white?

Warm white and cool white have two different correlated color temperatures which are measured in Kelvin.Warm white
(2500K-4000K) resemble incandescent light bulbs, cool white (5000K-8000K) resembles fluorescent light bulbs.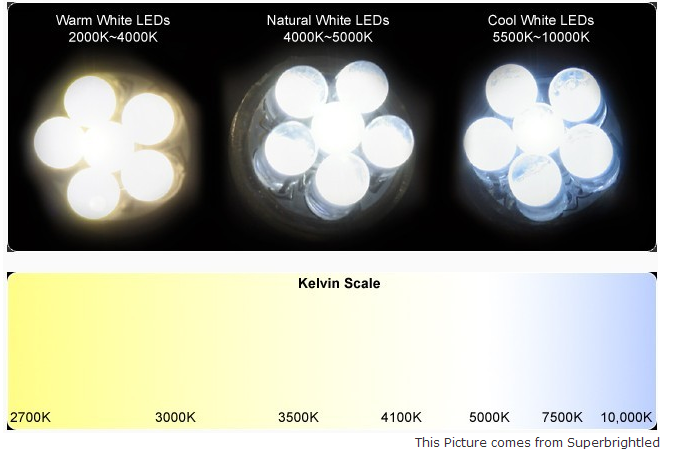 8.Which LEDs bulbs are brightest?
Our how power LEDs adopted CREE/OSRAM chip, please refer to the details in catalog of price list.

9.Are your bulbs standard size?
All of our lights are the standard one inch diameter except for the 30 LED units. They are 1-5/8 inch diameter so please measure to make sure they will fit in your housing. All of our car types have a "more info"
button near them, click these buttons to see dimensional drawings and other specifications.

10.What is the difference between Narrow and wide viewing angle?
Some of our bulbs are available with Narrow or wide viewing angle. The wide angle (approx.. 100 degree beam) will
light up more area but dimmer than the
Narrow angle. The Narrow angle (approx. 15 degree) will illuminate a smaller area but brighter than the Wide angle.
We also offer bulbs with some LEDs aiming out the end of the bulb and some radially mounted LEDs aiming out the
sides of the bulb. These will provide a more complete and even light pattern on the vehicles lens.

We cannot recommend which type would work best in your vehicle because it depends on the size, shape and depth
of your bulb housings. The wide angle bulbs usually work best for most vehicles.

11.What is the difference between the Spot beam,Flood beam and Combo beam patterns?

The flood configuration can be visually identified by it's higher trough, compared to the spot beam.Our flood beam illumates at a wider beam angle,but does not go as far.The spot configuration can be visually identified by it's lower trough,compared to the flood.Our spot optic illumates at a greater distance,but does not reach as wide of an area. Both of these lights are great for their individual purposes,and if desired,they can work together for a perfect combination of distance and spread.The Combo beam is the combination of Flood beam and Spot beam.
12.Both HID bulbs keep flickering and making clicking noise.
. See whether the HID bulbs have been connected to the ballasts correctly and tightly.
. See whether the batteries of the car is too old or almost empty.
. If your car's low beam has daytime running lights, make sure to disable that before installing the HID kit.

13.HID bulb modules won't fit.
. Inspect if you bought the appropriate bulb type for your vehicle. Select your vehicle make on the top left corner to display the bulb type for your vehicle.
. Some vehicles require adaptor that can be custom ordered from us (ex. BMW E46). Please contact us for information.

14.HID turns on then both sides go out.
It means the fuses are blown. Please check your fuses box according to your vehicle's user manual and upgrade the stock 10mA or 15mA headlight fuse to 30mA. The 30mA fuses are 100% safe for your vehicle, they won't cause problems such as damage your other electronic circuits.

15.HID will shut down itself sometimes.
Inside of the HID ballast, there is a micro chip which is used to detect whether there is any potential problem. Any potential problems such as sudden high impulse or shortage of power input from battery or extremely high heat will trigger the self-protect and shut the ballast off temporarily. It takes about 3 mins for the micro chip to reset itself and the ballast will be working again. Once this happens, please turn off the HID and wait about 3 to 5 mins.

16.Only one light works, although both lights are installed exactly the same.
. The polarity of one side might not match with the stock harness.
. Fuse might be blown on this side.
. Malfunctioned parts.
Inspection Procedure: Check all connections between the bulb, ballast, & igniter. Check the bulb that does not work. Check the fuses. Use at least 30mA fuse if the stock 15mA fuse blows. Switch the failing bulb module to the working one to see if the problem remains. If the failing light now works, the bulb may be failed. If the problem still persists, the Ballast and/or Igniter may be malfunctioned. Check the Ballast and Igniter, switch it to the working side of the vehicle. If the problem still persists, the Ballast and/or Igniter is malfunctioned. If HID system works properly, your vehicle connections, battery, alternator, etc. may have problems.

17.The ballasts make electric noise when first turn on.
This is very normal, the ballasts are absorbing powers from the battery to start up, that's why you hear electric noise.

18.The HID works initially but starts to flicker sometimes.
It might be caused by damage bulbs or ballast.

Inspection Procedure: Disconnect all the connectors immediately. Clean every connector with alcohol. Wait more than 5 minutes (reset ballast Safety Micro Chip) then reconnect or reinstall every connector. Then check all the connection between ballast and factory harness (Power Source); check all the connection between igniters and bulbs; check your upgraded fuse, they must be 20amp minimum. Remember, every connector have to be 100% well connected to each other. Do not loss mating or mis-wiring any connections.

19.HID will only work when the high beam is turn on.
This situation mostly happens H4 kit because it has three pong plug rather than just "+" and "-". Make sure you have plugged those three wires correctly to their positions. Usually the combination is Yellow, Black and Red. For more details please check installation.

20.HID works when the engine is off, but if turning on the engine the HID will turn off itself.
For some newer model cars such as 04 or UP BMW or 04 or UP Mercedes, the cars have onboard computers to restrict outsource components such as HID conversion kit or aftermarket MP3 Players. Therefore, the only way for such cars to install the HID kit is to directly plug the HID ballasts to the car's battery.

21.The HID bulbs changes color when first turn on.
This is totally normal. At the beginning, the ballasts are storing the power from the battery of the car. Since the power has not been stabilized yet, the bulbs will might have different colors or even flicker a little bit. However, as soon as the power is stabilized by the ballast, the bulbs will become normal.

22.The colors or lighting effects of the two bulbs are different.
. The level of the two sizes' headlight housings are not even, please adjust the headlight housings.
. For new bulbs, there are chances that the colors are different for first couple hours of burning. The color will turn into normal once after that.
Inspection Procedure: Inspect for damage in the light housing. Clean the lens of the light. Inspect the positioning of lights to ensure both are at the same angle to the road

23.How to make sure the HID kit will work properly every time.
. turn on the engine first, before turn on the HID kit.
. don't turn the HID on and off frequently.
. don't install the HID ballasts and igniters near the engine nor anywhere the water can easily get onto.
. make sure the connectors of the HID kit is tightened to the stock harness.

24.One or both light can't ignite initially. Bulb turns off after the vehicle just starts.
Inspection Procedure: You MUST DISABLE Daytime Running Light or "Auto Switch-On" functions before the HID installation, please click here for more information. HID system requires a steady level of battery voltage of at least 12V initially. "Auto Switch-On" and Daytime Running Light functions draws power from the vehicle battery which causes the HID system to fail to initially ignite.

If you have Daytime Running Light, disconnect the fuse or wiring of Daytime Running lights only. Please contact your vehicle dealer/manufacturer for more information.

If you have "Auto Switch-On" Headlight function, ensure to switch the function to "Manual Switch-On" headlight mode.


》》Order and Shipping:
1.How to deal with the order
and warranty issues?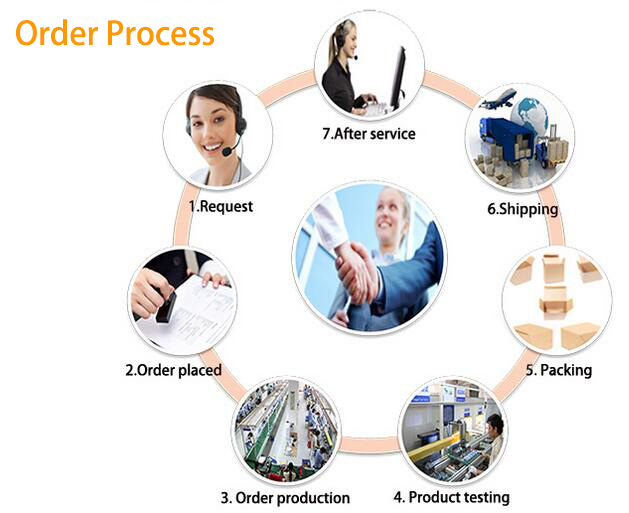 2.What kind of payment do you accept?

Generally speaking,we can only accept T/T,Paypal and West Union payments.



3.What is the minimum amount for Purchase Orders?
The minimum amount for purchase orders is $100.00.

4.Can you send samples to the customers freely?
No,form the samples,our customers need to pay for the samples fee and freight at first,we can return back to the customers for their future order.

5.What are the available shipments for us?
We can generally ship the products by Sea and Air,for the Air shipment,DHL,UPS,Fedex,TNT or EMS are available.if your company have Forwarders in China,we can also send the products to your Forwarder.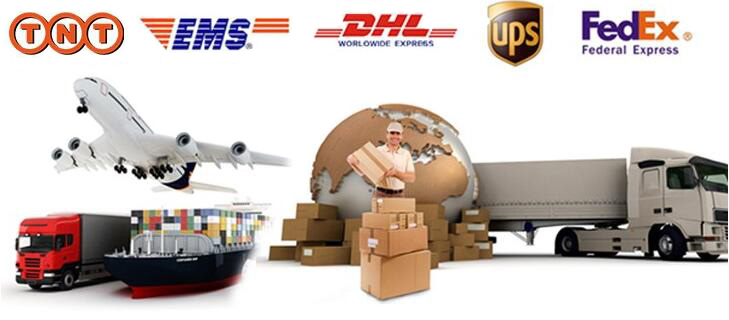 "Customer First,Staff Second,Shareholder Third"
"Quality First,Service Second,Price Third"